There's no better gift at Christmas than a good book. Here are our Marriotts Reads Christmas book recommendations:
Revolver: Marcus Sedgwick (Orion)
Sedgwick has written across the age ranges, from children to adults, but it is his dark and atmospheric YA-branded work that best shows off what he can do. In Revolver, all his skill is com­pacted into something small and potent, controlled and devastating. As it begins, 100 miles north of the Arctic Circle, in 1910, 15-year-old Sig discovers his father's corpse; but how did he die? The arrival of a threatening stranger forces Sig to investigate his parents' past and confronts him with big quest­ions about his own future. Set over just a couple of days, Sedgwick's spare, crisply written narrative flips between the past and recent present, but the ten­sion never disappears, and as he creates this most hostile of environ­ments, it's impossible not to be drawn in.
The White Darkness: Geraldine McCaughrean (Oxford)
Kit's Wilderness: David Almond (Hachette Kids Hodder)
Skellig may be better known, but I think the book that followed is Almond's masterpiece: Kit's Wilderness is one of those rare works that changes how we see the world. Kit Watson moves to the Northumberland town where his grandfather lives, and there he befriends new classmate Allie Keenan, and meets a strange, wild boy called John Askew, who plays a game called Death. With the delicate, dark beauty that character­ises so much of Almond's work, Kit's Wildernessexplores things beneath the surface, suffused with death and menace, and the spirits of the past, but this is a wilderness that is full of beauty and things that are precious, too.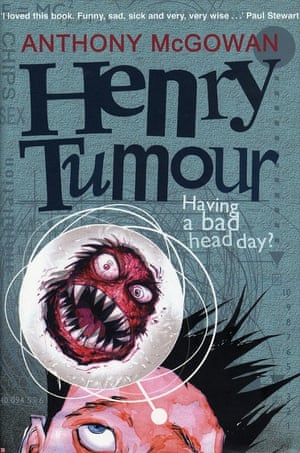 Henry Tumour: Anthony McGowan (Random House)
This is one teen cancer book among many, but truly it's not like any other you may have come across. For one thing, it's funny – grimly, hilariously so. For another, in this book the eponymous brain tumour talks. The schoolboy afflicted with this unusual predicament is nerdy Hector, who has to decide whether or not to take the outspoken, anarchic tumour's advice as he finds his feet in the world, and has a lot of decisions to make before the surgeons get to work on them both. Original, smart and gripping, Henry Tumour breaks all kinds of rules, and does it with irresistible brio.
The Graveyard Book: Neil Gaiman (Bloomsbury)
Chaos Walking trilogy: Patrick Ness (Walker)
So many of our students love Patrick Ness. For ambition and scale, this highly accomplished trilogy is hard to beat. The opening volume, The Knife of Never Letting Go, introduces us to Todd Hewitt, who lives in a place where there are no women, and where the thoughts of every man can be heard all the time (this is called Noise). Todd meets a girl, Viola, and they go on the run. Tensions build as a great battle breaks out between two factions, with Todd and Viola forced into involve­ment on opposing sides. The war explodes in scale and complexity, and stakes rise before a thrilling and satisfying conclusion to the series. The story is excitingly paced and has a cast of engaging characters, but taken together, the trilogy is also a complex study of responsibility, difference, maturity and power.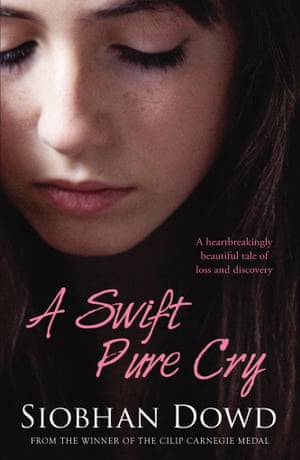 A Swift Pure Cry: Siobhan Dowd (Random House)
This debut introduces the small-town community of Coolbar in mid-80s Ireland, where we meet Shell and her young sib­lings. Dowd was a writer of immense sympathy and insight, and in A Swift Pure Cry she takes Shell, and her reader, on a journey. Many people assume young adult fic­tion will always be heavy on issues, and there are some big ones in this book, which tackles faith and death, but the quest­ions are born out of, and always in the service of, the story and character­isation. A Swift Pure Cry is never wilfully bleak, never heavy-handed, never moralistic. A fine piece of writing.
Life: An Exploded Diagram: Mal Peet (Walker)
When Peet died three weeks ago at the age of 67, the children's book world was shaken and bereft. Few adult readers, how­ever, will yet have discovered just how much they've lost. As with so many of Peet's supposedly young adult books, Life:An Exploded Diagram is more than that: it's a great novel of growing up and the delicious immediacy of teenage experience, but with a broad historical sweep and nostalgia, too. Partly autobiographical, it captures the experiences of Norfolk lad Clem Ackroyd against the backdrop of the Cuban missile crisis and immi­nent Armageddon. It is a sophis­ticated coming-of-age story, full of intelligence and compassion. It displays profound affection, pin-sharp humour and acrobatic leaps in chronology and scale – there's even a religious cult.
For more book recommendations, you can always visit our library.